Training fees at our London Hapkido school
---
*Please note that our London Hapkido school is predominantly an adult environment, but children over 15 years old are welcome to join.
---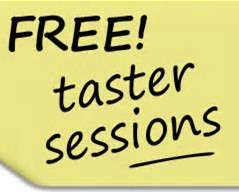 Registration – £80
Registration with Wol Ge Kwan Hapkido Assn.
Free Student Uniform
One Year's Student Insurance
Access to members only section of website (new student pack, downloads, Hapkido Times subscription, social events, etc.)
Monthly Dues – all payments in advance only
Dues are paid monthly, however this equates to between £5 and £12 per class depending on the option chosen.  The more you come, the less it costs.
One class per week £55 / month
Up to Two classes per week £ 75 / month
Up to Three Classes per week £ 90 / month
Unlimited classes per week £100 / month
Miscellaneous Charges
Grading  – variable (from £40)
Seminar (optional) – variable (from £50)
New Uniform – £40
New Uniform (Trousers only) – £25
Annual Insurance Renewal – £10
Wol Ge Kwan Assn. Renewal (every 3 years) – £10
---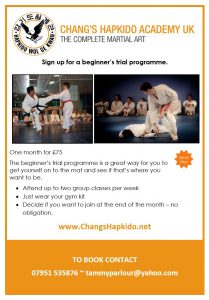 Please Note
Classes are scheduled regularly throughout the year; students choose the most appropriate payment/attendance plan to suit their circumstances, and pay by standing order. All fees are non-refundable. Please note that the Academy will be closed on bank holidays and for approximately 20 working days each year.
There may be times when you do not attend classes. In this instance, as with a gym membership, your payment plan would remain fixed. If you wish to stop attending classes altogether however, you are under no contract, and may cancel your standing order and membership at any point – out of courtesy though, please just let me know.
Occasionally a student will anticipate an extended absence from training (more than 2 months e.g. pregnancy, work abroad, long-term injury/illness), but still want to remain part of the school. In this instance they have the option to make a maintenance payment of £30 per month to continue their membership. A student who chooses to terminate his/her membership will need to re-register to resume training. Absence for more than 2 years requires re-testing from white belt level.