Forms are a sequence of techniques, a pattern, practised repeatedly; they usually occur towards the start of a class.  At Chang's Hapkido Academy, each new level requires the student to memorize a new form which is then practised under the watchful eye of the instructor.  As the student develops, so does the complexity of the form.
Largely, forms are a conditioning exercise. They teach us to move, to engage specific muscle patterns and to help us develop strength, power and endurance.
Forms focus on full range of movement and ideal delivery of a technique, rather than a shortened delivery or partial skill that one might see in an actual fight situation. Repeatedly practising forms grooves certain movement patterns, allowing for the development of a kinaesthetic awareness of body positioning and balance, whilst also learning to generate momentum from a strong and stable base.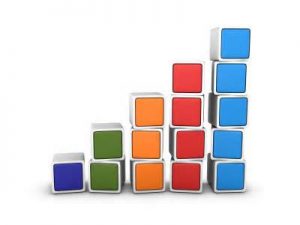 From a teaching perspective, an instructor can also understand a lot about a student from watching how they approach their form. Are they sloppy, distracted and rushed; or do they have a meticulous eye to detail? The student's approach to their form is often a reflection of how they are approaching life.
Forms, then, can be seen as the building blocks of our action.
……..
Should martial artists do static stretching? Read more here.
Q. What's the point of practising hyung (forms)?