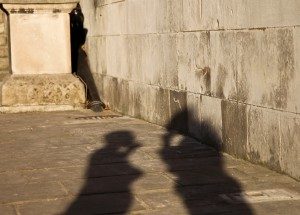 I was recalling a conversation I had with Master Chang a good twenty years ago. I was interviewing him for a martial arts magazine and asked him whether he encourages his Hapkido students to question?
He responded,
"I assume that your question is about the deeper side of the martial arts, not about students understanding the physical reason for a front block? Questioning the deeper side? … No. Honestly speaking student's questions are irrelevant, they try to attain knowledge by questioning and answering, but martial art training is not this way. Knowledge doesn't mean much. They should practice until they perceive truth, until they perceive the sense of their discipline or actions – keep on practicing."
To some, not being encouraged to question may appear strange or even counterproductive to their way of learning. It may promote frustration or may stimulate a student to wonder why, and contemplate the meaning behind his answer.
What do YOU think he meant?
I don't believe he was discouraging all enquiry, debate and discussion. These can all be useful tools to help unlock negative mental patterns and allow us to look at the world through new perspectives.
My first instinct then, is always to reflect on the meaning of Hapkido. The word itself means, 'the coordination of mind and body', or we could say 'the unification of mind and body', or 'total concentration'. It's perhaps a hard concept to get to grips with but at some level it means that we are fully alive in the present moment; we are in the flow, no longer distracted or separated.
When we question, we try to understand something at an intellectual level. As said, enquiry, debate and discussion can be useful, but if our exploration remains purely cognitive, mind and body remain separate; one could argue that we have distracted ourselves from the experience we are trying to understand. We can all give a dictionary definition of mindfulness for example, but can we actually achieve this state? Perhaps there is something in his answer then about the importance of being able to embody our understanding?
As we progress within Hapkido we grapple with this concept – not only during Hapkido class, but also what that may mean to us in our daily lives.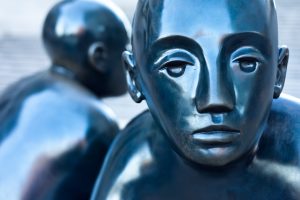 So what do I think was at the core of his answer…?
Perhaps, that most things we must understand can't be answered outside of ourselves.
The majority of things we need to learn we're not going to get from someone else.
We must have the courage to look within ourselves.
In my next post I'll discuss a few of the qualities we can develop that will help us to do just that.  In the meantime, if you enjoyed this topic you may also like to read the story of Won Hyo.